Asian-American Forum




Fall 2011 Issue no. 11



Editor Note: The editor has decided to include articles submitted to Asian Pacific Americans for Progress (http://www.apaforprogress.org) also in this seasonal newsletter. Any cross-posted articles will be identified by name and date submitted, and the reprints here will serve to verify authorship. The particular blog can be accessed here: http://www.apaforprogress.org/blogs/chriswong.

Radio Shack: Diversity in the New World Order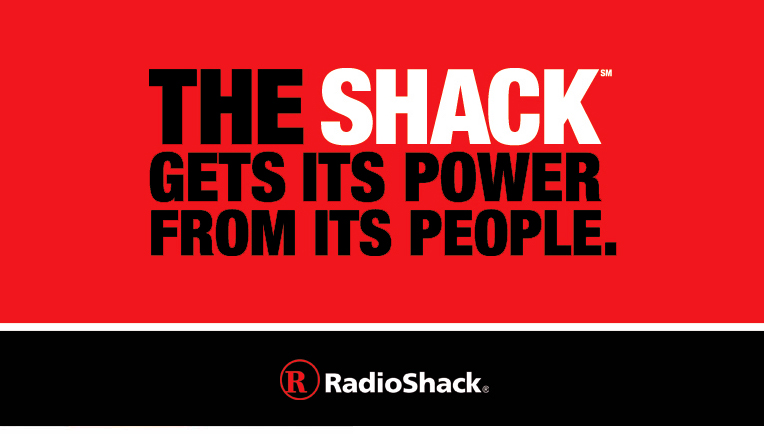 The Tea Party supporters and likes of Ann Coulter have the facts right: immigrants have been flooding sanctuary cities ever since the fall of the Berlin Wall. However even before then, a separatist frame of mind has proven inefficient, particularly from the business standpoint. What takes some of us a while to get used to is the new diversity which abounds in our everyday lives. For instance, yesterday at Radio Shack, I was awakened to the uncomfortable fact that not only were both employees at the shop female and minority, but one barely was able to speak English. However in my community, this is the norm; Radio Shack is one of the corporations which is rapidly diversifying, so what's the big deal?
Isn't this a part of the New Deal in the New World Order? If this country accepts floods of immigrants, shouldn't we citizens be prepared to accept them beyond one generation? Who is "we" anyway? Generally, it is the affluent members of society who drive the demand for extra cheap labor either indirectly or directly.
Typically, new immigrants, from the Caribbean, Latin America, or Africa flock to church ministries where they can receive charity such as referrals to rooming houses, food banks, and work (there's the rub). The very charities which support these immigrants are influenced by affluent church members who through-the-grapevine offer the precious work opportunities, whether it's housekeeping, gardening, or working as nannies.
In one of my own priceless Nickel-and-Dime type of experiences (much more authentic than Ehrenreich's tabloid book), I worked as a housecleaner in homes which employed such. Typically, the nanny is a young woman who is allotted a cramped room, surrounded by a sea of dollar-store clothing and not much more than a mattress for furnishings. Naturally, to escape the chains of serfdom or sexual exploitation, such women typically consider motherhood of any type a prime step up in the world.
With child, wed or unwed, the mere requirements of the babe provides the ticket to visit many new charitable establishments where the family can receive more charity, but more importantly, establish new friendships, and socio-employment networks.
This is the common experience of countless immigrants today who inhabit many of the urban areas, because of the generous sanctuary policy in the Big Ten cities. The experience for men is not much different than for women, except that many of the older laborers who lack regular work fall into a state of such despair, that they may loiter on street corners all day long.
Naturally, these immigrants are easy targets for inveigh and criticism. "Twenty Nigerian cab drivers just drove past me, but they stopped for her!" or "That drunk! Tell him to go away!" or "They are illegal aliens, and don't know how to say thank-you!"
These instinctual reactions foster misunderstandings about the true scale of the New World Order. When countries the world over mostly do not understand or appreciate celibacy or single-child policies, then the world will become overpopulated. Then as now, the overflow will still be bound for the New World---and in particular, North America, where land, education, and work opportunities are perceived as tenable; picture California as the Golden State for depression-era Oklahoma farmers on a global scale.
Pundits such as Ann Coulter and the Tea Party activists hark back to a time of stoic isolationism; but they also paint a grim picture of life back in the seventies in places such as colonial South Africa, or here in the United States when there were long queues for specialty merchandise held by a monopolizing corporation. While things have undoubtedly swung around 180 degrees, with corporations now boarding at Congressional headquarters (or providing substantial sums as lobbyists), we can (and should) provide feedback through grassroots organizations such as PublicCitizen.org
A more positive way to look at things also is how we have come at least one step forward in terms of minority female representations. In fact, Radio Shack has always been one of the most socially progressive corporations. As a child, I thrived on their free battery cards; it helped support my hand-held radio's batteries far beyond what my meager allowance could afford. Back then, I adored the workers with their white shirts and burgundy ties. But they were invariably white and male, as were the store managers. So when my uncle (with masters degree in engineering) leased his own store in the L.A. suburbs, it was pretty radical, at least back thirty years ago.
In fact, when his store was vandalized and robbed, and he was forced out of business, the general mode in social thought or opinion was why he, an Asian-American male, would even have thought about or had the audacity to operate his own store.
Thankfully such backwardness has become widely dispersed due to diversity politics--and also the new world order. For instance, when I was a kid, I couldn't ever have imagined qualifying to work as a salesperson, because of all the special training.
Today, I can apply to any Radio Shack store I would like to for employment. Their system is now an open system, free for all-comers, just like Target. And thanks to their progressive hiring practices, many more females (and incidentally also minorities) are working in technical sales positions in retail hardware stores such as the Home Depot.
Both the saleswomen at the Radio Shack store yesterday were very helpful, even though they were initially doubtful about what I meant when I described the TSA cable. Of course I was frustrated that they seemed never to have encountered a cable with a USB connector at one end, and a telephone connector at the other. Times have changed! And of course, I did sort of vent my frustration about their seeming ignorance.
But between the two of them, I got all the help I needed. One found the TSA cable in her electronic catalog, while the other referred me to a nearby computer accessory store, including the address, and directions of the location. When I asked about a job application, the first salesperson even promptly supplied me the web address!
Maybe those Tea Party activists such as Ann Coulter need to live slightly less sheltered lives and linger in a challenging urban environment like where I live. Sure, I have my up and down days when I am filled with antinomies, and confusions, and forced to swallow my pride. But other days, one regrets the ingrained prejudices and impatience towards immigrants who have not had the benefit of a decent grade school education to help them understand how good manners might help improve their public perceptions.
Working at Radio Shack is a heck of a lot better than cleaning houses. Couldn't one try to get along with such cooperative strangers for colleagues, even though they certainly didn't prepare us for this in college? Of course, we can!
Now if only there were more female construction workers to interview as well....
--Submitted to apaforprogress.org Sept 2011
Why the Annie Le Lawsuit Matters

by Christine Wong
According to recent national news outlets, the family of Annie Le is filing a wrongful death lawsuit against Yale University for failing to provide adequate safety measures. However according to today's Yale Daily News report by Everett Rosenfeld, "Le relatives do not support suit" (http://www.yaledailynews.com/news/2011/sep/15/le-relatives-do-not-support-suit/). Building upon a letter by Huong Le, Annie Le's father, Rosenfeld's argument appears to be that the suit is being rammed through at the behest of her pertinacious mother, Vivien Le.
There are several things wrong with this story. Generally speaking, its tone casts aspersions upon Le's family members, as if they were arguing over beer pong rather than concerned with life-threatening events stemming from safety problems on campus. He trivializes the uncommonly gruesome homicide by never mentioning the convicted murderer, Raymond J. Clark, III. With regard to the victim, Annie Le is made out to be merely a "slain pharmacology student" rather than an award-winning scholar, exceptional Vietnamese-American coed, and philanthropic doctoral student. In fact, in an eerie presage, Le's published articles include "Crime and Safety in New Haven," printed in 2009 in B Magazine.
Throughout Rosenfeld's article, it is as if he was crafting defensive rhetoric in support of case dismissal--either for Yale University administrators or their readership. How does this intentional, murky devolution reflect those supposedly high classical ideas (motto "light and truth") which this prestigious university, founded by a group of ten Congregational ministers, purports to advance?
There is no coverage on the facts of the case as revealed in court, or at least in other news reports such as Alaine Griffin's online article in The Hartford Courant dated September 6th ("Annie Le's Family Sues"). Instead there is divisive and speculative analysis of who supports versus does not support the lawsuit. The reporter claims that these relatives contacted the News (although one wonders who initiated the contact).
One primary fact which must be rectified is how Rosenfeld glossed over relationships in his attempt to paint Vivien Le as a dragon lady. For instance, according to Maria L. LaGanga and My-Thuan Tran in "Friends remember," Annie Le "grew up in a remote, hilly area off a twisting, one-lane gravel road with an aunt and uncle she regarded as parents." But Rosenfeld's first sentence mentions "Annie Le's GRD '13 father." (The faulty punctuation in this sentence obfuscates the identity of the deceased with the father as GRD '13 himself). Regardless of who Annie lived with, however, she would surely appreciate that her family each expressed their love for her when mourning her tragic, untimely death-- one caused by unlawful defilement followed by grisly mutilation.
That Annie Le's family would seek some sort of vindication for their untimely loss means much more than the monetary compensation, even if some bloggers and commentators are interested in exposing these details in a sordid light. They are attempting to signify to the public---particularly Asians---that it is time we take a stand and assert ourselves. While not a Rodney King beating death, this is a high profile case not least because it signifies international relationships or moral values at a time when Asian foreign students are traveling here in record numbers to study. Can the United States still claim to be the land of equal opportunity and freedom when this kind of thing is allowed to pass unnoticed? How unconscionable that the student body cannot mourn the death of Annie Le with unrestrained compassion because New Haven has become inured by frequent crime (http://www.newhavencrimelog.org/).
The fate of victims of rape in this day and age remains disturbing for many feminist/gender rights advocates. For instance, here in Washington, DC where there are six major universities, the number of coeds living in the area warrants prompt medical care and law enforcement when rape occurs; yet each year an estimated 1735 women are raped, and there is still only one area hospital (Washington Hospital) authorized to carry rape kits and also provide trained Sexual Assault Nurse Examiners.
The difficulty of traveling at night from any college campus to Washington Hospital (an out-of-the-way unsafe area in NE) for emergency following rape has made it very difficult for the defense. Add to this the indignity that Georgetown University Hospital, and George Washington University Hospitals are both likely to be closer to the scene of the crime and to be equally qualified to treat victims. As any official knows, timely sampling of bodily fluids is essential for proving cases, as Amanda Hess described in her article, "Test Case."
The Younger Women's Task Force http://www.ywtf.org/YWTF/Programs/Stand-Up-For-DC-Women.aspx who founded Stand Up for DC Women write: "Women in Washington DC who have been raped report they have been ignored by law enforcement officials, turned away by area hospitals, and denied the forensic medical exam (rape kit) that is required to confirm that a sexual assault took place and subsequently press charges against the attacker. Due to systemic problems in the way sexual assault cases are managed by D.C. law enforcement and hospitals, and a lack of media attention, it is impossible to know just how many women have not received the support and resources they deserve." In essence, and as described by Deborah Cameron in The Myth of Mars and Venus, our society continues to be largely chauvinistic with regard to the prosecution of rapists, placing the brunt of the evidence upon the rape victim herself, especially here in DC.
To balance this out however, it is an undisputed fact that the security of the hospitals in this area is quite out of the ordinary. There are security guards posted at or near every hospital entrance open to the public at all hours of the day, including many outpatient clinics.
Just because Yale University is an elite institution does not mean its medical research center is safeguarded from criminal activities or stalkers anymore than evidently an upper-crust family is a safeguard against sociopaths for progeny.
According to this perspective, even while Vivien Le may not be able to bring her suit around gloriously, all the world will and should recognize that in the eyes of many Asian women, young or old, she is truly a heroine marching for our cause.
--Submitted to apaforprogress.org Sept 2011
Works Cited:
• http://www.courant.com/news/connecticut/hc-yale-annie-le-lawsuit-0907-20110906,0,1844041.story

• http://articles.latimes.com/2009/sep/15/nation/na-annie-le-profile15
Also
• http://www.washingtoncitypaper.com/articles/38671/ .
Dr. Martin Luther King, Jr. Memorial: A Monument Awaiting Visitors

[The DC Public Library collected "King Stories" whether video, tweet, or blog post about how Dr. King impacted your life (http://dclibrary.org/node/14693) up through August 31st 2011. Blog post & photo credit (dated Sept 4th 2011) by columbiapress.org]
My Blog Post (August 2011)
As I wend my way through job applications and employment lines, I face a lot of rejection notices. Sometimes, the rejection sign is as simple as the visible tightening of jaws and narrowing of eyes. As obvious as a stiffening in posture. As loud as an audible unwelcome allusion. "They think I came from China, and here I am taking away more American jobs." I feel a sense of pain, of buried grief, since I am becoming too old to want to rush to defend or to feel I have to prove myself.
This is what the Martin Luther King monument means to me. I've known, I've lived it, I will continue to live it: race and sex discrimination.
Sometimes, the discrimination comes from my own kind. At a family reunion a couple years ago, I faced an uncle I had not seen in well over a decade. I wanted to say hello, because at one time, he lived with us. He asked me what I did. I told him I was an engineer. He turned away abruptly. "You don't look like an engineer!" was his pronouncement.
Of course times are tough, and people have such high expectations, but does that mean we must forget who we are or where we come from? Must the requirements for a professional career make us so rigid and inflexible? Are we expected to conform until we simply become automatons? What will be left in the end time, on our death beds?
The Martin Luther King of my dreams could never have been a conformist. For starters, he was self-employed. No man set his schedule for him, but he worked and lived as a ministerial leader. Maybe this is why the dedication memorial shows him alone: he was always facing the crowd, readying himself to speak timelessly before them about ideas which were revolutionary, questioned authority, or at least sparked deliberation. Today were he alive, he would still be marching for peace, social justice, and labor rights over corporate citizenship, global monopolies, caste-like social hierarchies.
My Martin Luther King would be able to distinguish between the Hollywood glitz of a handful of well-to-do stars versus the realities of the struggle for millions of working poor. He would be willing to reflect maturely upon the complexities of the 21st century, a post-modern society with ever so many classes and subclasses, juxtaposed against one another, yet not in dog-eat-dog competition against one another. King was really that much of an open sort of man; this was why in his marches, he welcomed all people. He would have been the first to embrace a new green economy, understanding the importance from the capitalist venturing standpoint, down to the many debt-ridden graduates. He would have supported a spirit of community voluntarism not limited to grades, portfolios, or generating recognition---the march was never about that---it was about promoting the rights and self-dignity of each and every American.
When our forbears gathered at the Mall, they did not litter the grounds with pop bottles or bestrew the sidewalks with trash. They wore suits, dresses, ties, and good shoes. Today, Martin Luther King is ready to return to address us, thank us for showing up voluntarily and spontaneously. This will always be his greatest moment.
We the people, can carry on his work. I know it, because now I have him to look up to, to prove that I can.
• Link to the Dr. Martin Luther King, Jr. Memorial Project: http://www.dedicatethedream.org/site/c.4nJHJQPoEiKWE/b.6715605/k.BDE7/Home.htm.
• Link to MLK Memorial Dedication Week Events: http://mayor.dc.gov/DC/Mayor/Initiatives/MLK+Memorial+Dedication+Week
--Photo by columbiapress.org. Article first posted to apaforprogress.org August 2011
08.23.11--When the EQ Struck

by C. Wong
When the EQ struck in DC
I felt the room sway
The building shook me awake
from where I had been
in a stupor
before the computer
for the last four days
stiff from self-imposed lockdown

I ran for the door outside the hallway
Oh my God September 11th Libya Apocalypse
But
I hear no planes
The shudder shivers
The building man is running by me
Down the stairwell he goes,
Pattering swiftly as IF towards the Boiler Room

I rush to follow? EXCEPT I have to shut my door
turn the stove off, grab the keys
get shoes on. In the fire escape
that building man was 3 floors down already!!
Was it in the basement? He's so fast!
Gotta get gotta get
gotta get get down to the sidewalk!


George was already outside
Nellie got there first
All THREE of them were talking on their CELL phones
Wait a minute...
They look cool...they even remembered their cell phones...
One of my shoes is untied
hair bound untidely in pony
tail Face white with dismay
Legs yellow still


No one says hello
as usual
A couple minutes later
Three female residents trot out---my age but laughing
mouths open--arms akimbo reaching out in front ready to put around
cute orange-brown outfits--Oh! What was that? They laugh engagingly.
George reassures them
It was an earthquake!

I was going towards the glass door
--Freeze--CAN"T!
My engineering instinct
my ego my feeling left out
in my faded special 3 for $10 home clothes.
Time to take a walk in the hood!

---Complete poem posted at http://www.apaforprogress.org/blogs/chriswong dated August 2011---
****************************************************************************************

A Checklist for Disaster Preparedness (Earthquakes/ Hurricanes) for Apartment Dwellers
****************************************************************************************
Review of Dreams, Laughter, and Sangati Books

My summer's reading concluded with a selection of books coinciding with the 65th anniversary of Indian Independence such as The Dreams of Tipu Sultan by Girish Karnad; Wilting Laughter: Three Tamil Poets by Chelva Kanaganayakam; and Sangati by Bama, translated by Lakshmi Holmstrom. Generally these books were illuminating and enjoyable each in their unique way.
Dreams, and Laughter
The Dreams of Tipu Sultan is set in colonialist India (during the 18th century) at a time when following the failed conquest in America, Britain sought to expand control over all of India. At this time, only Tipu Sultan remained a stronghold of resistance, someone whom the British detested for his alleged conspiracies with the French to recover lost Indian territories. Although ultimately, Tipu's repeated conquests fail and he is subjugated, his finale shook India like that of a great falling star---Indian kingdoms, and his family line would never rebound to its former imperialist glory. Gone forever were the idyllic rustic kingdoms with rajahs heading up separate lineages. Tragic in its ending, significant in scope and scale, Girish Karnad lends Tipu Sultan a heroic grandeur not unlike that of Julius Caesar before the fall; much more than the empire is at stake; it is the entire pre-industrial way of life in India surrendering to bourgeois colonialism and monetization. Like Shakespeare's Julius Caesar, Tipu Sultan's complex personality allows the drama to don rapturous majestic qualities during the play's peaks and climes.
In Wilting Laughter: Three Tamil Poets by Chelva Kanaganayakam, three poets are featured: R Cheran, VIS Jayapalan, Puthuvai Rathnathurai. The Introduction provides a well-written grounding on the history of modern Tamil literature. It describes the civic milieu in which each poet emerged, including poetic schools and various periods of war. This is somewhat essential for post-historical appreciation, particularly for non-Tamil audiences. Of the three poets, I was instinctively drawn towards VIS Jayapalan's reminiscences of his pre-exile life in Sri Lanka. Poems such as "Dawn," "A Prayer," and "The Fences in Our Village" provide tender portraits of the vibrancy of life in the rural tropics, even if the matting for its constructs contain spots of bloodshed. Here is a poet who has plumbed the depths of sorrow and searched for meaning as he sought to connect his past with the dissonance of an ever-expanding present; these were the impressions in other poems such as "Duality," and "To Grandmother." There is more to rhapsodize upon, but regrettably, the loan book had to be returned.
Sangati [Events]
Sangati by Bama (2005 edition), is a must-read for those who have never been exposed to feminist literature from the third-world (such as Woman at Point Zero by Nawal El Saadawi). These kinds of tell-all books transform one's understanding of the challenges women face in caste-driven societies in ways no man ever dares to honestly portray (one is reminded of the fledgling Maggie by Stephen Crane or the mannequin Sister Carrie by Theodore Dreiser). The book's Preface and Acknowledgments contain moving rationale for Sangati by Bama; additionally, the Introduction by translator Lakshmi Holmstrom provides an incisive analysis of how major themes enmesh with literary feminist theory.
Sangati, which means "events" in English, refers to a woven set of voices from Grandmother to relatives and friends of communal life for the lower castes in the Dalit villages. What makes this a powerful story is that all the events unfold as seen through eyes of the narrator, presumably the young girl, Bama, herself, as she is growing up. Obviously, life is not easy for members of the lower castes, whether paraichi or vanaan. The long hours, which typically begin well before day-break, and end only after the women eat the leftovers from supper, casts long shadows upon the lives of both men and women. Oppressed like chattel, suffering from lifetime entrapment in their lowly stations, the men become more like beasts (think Sinclair Lewis's The Jungle); their outlets appear to be drinking, placing small bets, and as Bama observes, harassing their wives.
Bama, obviously a bright cheeky girl, seems to have inherited her grandmother Vellaiyamma's spunk. Her statuesque courageous grandmother (called Paatti) serves as the spokesperson for the village women in dealing with the landowners when requesting for farm work (labor not already been allocated to the men). Even in these humble inquiries however, Paatti, not a bad-looking woman, is humiliated, for instance, they force her to "walk up and down ten times a day" between their distant neighborhoods in order to receive work orders or to collect wages for the women (8). Again and again, one is minded that this is a society with no basic rights for paraichi; worse, there are the dangerous presumptions that the abuse of paraichi males exacted by those above them justifies treatment of women as objects of abuse. The culture perpetuates from babyhood due to a dearth of legal, social, or even religious recourse in cases of gendered abuse.
The humiliations of women are truly outrageous as depicted in various events. When teenaged cousin Mariamma is framed against the advances of a landowner, the tribunal condemns Mariamma. In spite of her innocence, the men shout down the women, fine Mariamma for misbehavior, and her reputation is soiled. The number of coerced marriages creates marital disharmony that Bama does not shy away from describing. From being beaten, dragged by the hair, trampled upon, to forcible rape, "most of them put up with all that violence and suffer a life of hellish torment" (67). This is a culture calculated to break the oppressed; depending upon individual stamina, only the strongest can survive while many other women surrender to various forms of madness, the most frightening among which is "possession by peys [spirits]" (an event also described).
Of course there are a few happy and even triumphant events in this book. One memorable scene is the event of marriage; even though the women must do all the cooking, and therefore cannot partake in hardly any of the festivities, for the men and children, it is a joyful event. Other vignettes include the extensive and interspersed conversations among the women; in particular, there is the story-telling and explications offered when Bama queries her grandmother over the customs. Another is the swimming hole scenes; up to certain ages, the paraishi girls are free to swim in the holes, so they learn how to swim; this contrasts with the upper caste girls, who apparently live secluded lifestyles. Finally, towards the end, we learn that Bama has somehow escaped the clutches of her village, and is working and living by herself. Of course in Tamil society, a young unmarried female living by herself is subject to all kinds of questions, and even Bama does not dare disclose her true caste name to anyone for fear of repercussions.
This book awakened within me an awareness and empathy regarding the plight of Dalit peoples in India, something which persists even today because of gendered child-rearing practices and entrenched caste traditions going back to the 3rd century A.D. According to Navsarjan (http://navsarjan.org/navsarjan/dalits/whoaredalits):
"Dalits face discrimination at almost every level: from access to education and medical facilities to restrictions on where they can live and what jobs they can have. The discrimination against the Dalits is especially significant because of the number of people affected; there are approximately 167 million Dalits in India, constituting over 16 percent of the total population."


This is cause for concern because as more Hindi have migrated to the United States, they may perpetuate the fourfold Hindu Varna system with its inside-outside systems of binary opposition (upper vs lower caste)--or in particular, discriminate against Dalit-Americans.
In fact, the perniciousness of such a system and its ability to become transplanted prompted a House Resolution against caste discrimination (which passed in July 2007) (http://www.asianews.it/news-en/US-House-declares-caste-discrimination-illegal-9950.html). President Barack Obama also asserted that America was the land of equal opportunity at a Democratic Party fundraiser:

The troubling aspect as Americans is whether (or how) such predispositions will cross-over or adapt into new strains for classification or preferential treatment.
This also recalls to mind the fight against poverty and better opportunities for all women here in the United States. Women, and in particular women of color, continue to fall through the safety net where opportunities for work, equal pay, obtaining childcare, and single-motherhood are concerned. Women continue to be underrepresented in the chambers of Congress or politics. Women still bear too much of the brunt of defense when it comes to attempting to prosecute in cases of rape or other violence. Personally, I have experienced some of this, particularly after I started working in the private sector. While the U.S. welfare system is more progressive than many third world countries, there continues to be flawed access to it, with some bilking the system, while others are denied the most basic access despite homelessness. Henrici, Lein, and Angel's Doing Without is the culmination of a longitudinal, multisite, multi-method, longitudinal study which examined how 1990s welfare reform or the "work first" policy is a failure for women who lack the training and understanding to obtain lucrative jobs; their entry level work frequently disqualifies them from public assistance even while the company fails to provide them medical insurance.
In Henrici, Lein, and Angel's Three-City Study (Boston, Chicago, San Antonio), the researchers collectively addressed how and why welfare reform and low-wage work may not meet women's needs: 1) the labor market is not a level playing field; 2) low wage jobs do not provide family stability; 3) welfare reform has not changed life for low-income families; 4) low income family needs are not comprehensively met by the welfare system. Although some of this seemed self-evident, these sociologists provided the data to prove that welfare reform needs to incorporate flexibility so that caseworkers could enforce the policy effectively in ways that benefit families long-term (192-199).
One thing which Democrats through President Barack Obama have enacted during his presidency is addressing some of these long-overdue problems within the welfare system by allowing more welfare recipients to attend college in across the board training programs; by instituting health care legislation; by reinforcing Early Childhood Education programs, so that child care centers have well-trained staff; and by attempting to enforce family leave and maternity leave policies at work places.
All the problems of a broken, unresponsive system eventually bubble back upwards, as Sangati makes clear. For instance, there is no sense of family planning despite the squalor from mothers supporting seven to eight children apiece. Bama writes:

Women rarely go into hospitals, but deliver their children at home in a makeshift way. Many women die at childbirth or soon after. Almost immediately the men marry a second time. As for birth control, the men won't do it. They say they'll lose their strength if they do. And women say that if they are sterilized in a haphazard way by people without proper training, they will not be able to work in the fields as before. (36)


Of course, many things improved in society with regard to class tolerance and promotion of equal opportunities, starting with Mahatma Gandhi. Nevertheless, the cult of violence in Dalit communities continues to mangle women's lives and make headlines, even while more Dalits are becoming doctors, lawyers, actors, writers, and politicians.
Written nearly eighteen years ago, and descriptive of decades before, Bama's Sangati is a gem, a diamond in the rough, because it encapsulates a myriad of timeless sociological problems and mirrors them in ways worthy of feminist interpretations. Even with its occasionally gritty realism, I highly recommend this book for everyone.

Works Cited:
Bama.
Sangati [Events]
. Trans. and Intro. by Lakshmi Holmstrom. New Dehli: Oxford University Press, 2005.
Henrici, Jane, Laura Lein, and Ronald J. Angel.
Doing Without
. Ed. Jane Henrici. Tucson: U of Arizona Press, 2006.
Kanaganayakam, Chelva, ed. & trans.
Wilting Laughter: Three Tamil Poets: R. Cheran, V.I.S. Jayapalan, Puthuvai Ratnathurai
. Toronto: TSAR, 2009.
Karnad, Girish.
The Dreams of Tipu Sultan; Bali: The Sacrifice: Two Plays
. New Dehli: Oxford University Press, 2004.
Navsarjan. "Who are Dalits?"
Navsarjan
. 2009. Web. 21 Sep. 2011.
"U.S. Recognizes No Caste System: Barack Obama."
Indian Express
, 2010. Web. 21 Sep. 2011.
.



Submitted to apaforprogress.org Sept 2011
Why the Huge Military Deficit?

by C. Wong
On September 6th 2011, I listened to Diane Rehm as she interviewed former Senator George McGovern. McGovern talked about why he had written an open letter to President Obama (published in Harper's magazine, September Issue). McGovern stated:

Well, it was the fact that I watched that, what seemed to me, almost senseless debate over the national debt and the deficits and the fact that people were so negative all the way through and that not a single senator that I heard, I'm sure there were some that I didn't hear, but not one that I listened to said anything about the cause of this national debt.
(http://thedianerehmshow.org/shows/2011-08-29/former-senator-george-mcgovern/transcript)
.

According to the 1972 Presidential candidate, "we're exaggerating the need for these huge military operations...I don't want to see it go unnoticed that we're still spending $700 billion a year on the military and I think that's too much."
In McGovern's view, "we've got to think of alternative ways of putting people to work, other than simply sending them into the military" (http://thedianerehmshow.org/ shows/2011-08-29/former-senator-george-mcgovern/transcript). For instance, he cited Joseph Stiglitz and Linda Bilmes's article "True Cost of the Iraq War." They write:

According to Stiglitz, an award winning economist, and Bilmes, a public policy lecturer, the costs of any war go far beyond actual dollar values spent. Personally, I can't help pondering how one can weigh out factors such as spiritual corruption, national reputation, lost lives, dislocated families, disabled veterans, trauma victims, broken homes, and environmental degradation.
It is even more difficult to imagine the size of the total deficit---estimated at over ten trillion. To even grasp how much a trillion dollars is, I can only compare it with the average human lifetime of 70 years which lasts 2.2 billion seconds. An annual war budget of 500 billion divided by 365 days per year equates to about 1.37 billion spent per day.
These numbers are verifiable at a various websites since it is the taxpayer debt. One website which keeps a ticker on the numbers spent each second can be found here http://costofwar.com/en/. Other sources include "World Military Spending" by Anup Shah ( http://www.globalissues.org/article/75/world-military-spending ) and "Military Spending Worldwide" ( http://www.visualeconomics.com/military-spending-worldwide/).
Even when the exact figures and percentages vary, most sources revealed that since 2001, military spending has steadily increased, especially taking into consideration the fractional interest payments owed, into a trillion dollars per year all told. In fact, the United States is the biggest military spender in the world accounting for nearly half of the world's budget. The War Resisters League shows just how the numbers stack up against the bar graph: "U.S. military spending – Dept. of Defense plus nuclear weapons (in $billions) – is equal to the military spending of the next 15 countries combined" ( http://www.warresisters.org/pages/piechart.htm).
This doesn't even include the amount of waste and fraud occurring from embezzlement, poor planning, favoritism, lack of oversight and public accountability. In "Panel: Widespread waste and fraud in war spending," Richard Lardner recorded:

The bipartisan [Wartime Contracting] commission, created by Congress in 2008, estimated that at least $31 billion and as much as $60 billion has been lost in Iraq and Afghanistan over the past decade due to lax oversight of contractors, poor planning, inadequate competition and corruption. "I personally believe that the number is much, much closer to $60 billion," Zakheim said.(
http://news.yahoo.com/panel-widespread-waste-fraud-war-spending-053533054.html)

What is really alarming is that not only money is stolen, but also munitions of all kinds--types that can be redirected in reverse attacks, new wars, or assembling dirty bombs.
What is disappointing is that during his 2008 campaign, Senator Obama suggested in various speeches that he disapproved of the 700 billion dollars being spent by President Bush in Iraq as if he planned to reduce military spending. In fact Senator Obama's recommendation for troop withdrawals from Iraq did not amount to reductions in military spending; on the contrary, in Senator Obama's speech dated July 15th 2008 ( http://www.youtube.com/watch?v=BSSWpe79MNI), he offered a new vision for addressing terrorism by refocusing on Afghanistan and Pakistan. Could this alliance-building, with time-tables unknown, have been planned out long ago by the Pentagon?
Progressive peace activists worry that these anti-terrorist campaigns will not end our dependence upon foreign oil because the winners will be the oil conglomerates. When Nobel Peace Prize winner Obama started a new war in Libya, it also upset many independent voters. This seems diametrically opposed to Obama's campaign promise of building green partnerships to seek new ways to explore alternative energy resources.
Under what pretext will a puppet vote allow NATO (aka the US) to strike Syria? Of course the underlying motivation is for oil pipeline construction, including the oil-rich sea-beds in the Mediterranean. No one seems to care if this pushes the world into war...
My opinion is that these foreign invasions contradict this nation's earlier tradition of calling minutemen to voluntary service through consent for defensive purposes only.
Colonel Washington was a beloved hero because he was ever mindful of the people's sentiments. The Life of George Washington by Washington Irving describes the founding father as having been always ever reserved, unwilling to lead except by popular vote, and even then, he left himself at the behest of the universal good of the country.

--Submitted to apaforprogress.org October 2011

Works Cited:
Irving, Washington. The Life of George Washington, Vol. 1. Gutenberg.org. Project Gutenberg, 2004. Web. 06 Oct. 2011.
Lardner, Richard. "Panel: Widespread waste and fraud in war spending." Yahoo News. Associated Press, 31 Aug. 2011. <http://news.yahoo.com/panel-widespread-waste-fraud-war-spending-053533054.html>. 06 Oct. 2011.
McGovern, George. Interview by Diane Rehm. The Diane Rehm Show. WAMU, Washington, 06 Sep. 2011. <http://thedianerehmshow.org/shows/2011-09-05/former-senator-george-mcgovern-rebroadcast/transcript> 06 Oct. 2011.
McGovern, George. "Easy Chair: A Letter to Barack Obama." Harpers.org. Harpers Magazine, Sep. 2011. 16 Oct. 2011.
"Military Spending Worldwide." Visualeconomics.com. Visual Economics, 2009. < http://www.visualeconomics.com/military-spending-worldwide/>. 06 Oct. 2011.
National Priorities Project. Cost of War. National Priorities Project, 2011. <http://costofwar.com/en/>. 06. Oct. 2011.
Obama, Barack H. "Obama delivers an address on Iraq Policy." BarackObamadot. com. YouTube, 15 Jul. 2008. <http://www.youtube.com/watch?v=BSSWpe79MNI>. 06. Oct. 2011.
Shah, Anup. "World Military Spending." Global Issues. Global Issues, 02 May 2011. <http://www.globalissues.org/article/75/world-military-spending>. 06 Oct. 2011.
Stiglitz, Joseph, and Linda Bilmes. "The True Cost of War in Iraq." Washington Post. Washington Post, 05 Sep. 2010. Web. 06 Oct. 2011.
War Resisters League. "Where Your Income Tax Money Really Goes." Warresisters.org. WRL, 2009. <http://www.warresisters.org/pages/piechart.htm>. 06 Oct. 2011.
****************************************************************************************
How to Cite Any of the Above Articles Using MLA Format:
"Name of Article." Asian-American Forum. Columbia Press, Fall 2011. Web. Date of Access. <www.blu-geese.org>
How to Cite Any of the Above Articles Using APA Format:
Kroll, C. (2011). Name of article. Asian-American Forum, 11. Retrieved from http://www.blu-geese.org/
Past Newsletters
Disclaimer

: Asian-American forum is a free e-Newsletter published by Blu-Geese.org. The views expressed vary seasonally, like the winds, with content subject to adjustments, editing, and revisions. The facts, names, and dates in creative non-fiction works are fictive; all referenced works remain the copyright of their respective owners. For information regarding contributions, contact

inquiry@columbiapress.org
Copyright 2009-2011 by Columbia Press, All Rights Reserved.